HVAC software for easy job management, scheduling and business admin
Take the time and stress out of managing recurring jobs, quoting, invoicing and part payments. GeoOp allows you to manage the day-to-day running of your HVAC and air-conditioning business, wherever you are.
Trusted by over 200 HVAC businesses, just like yours
Transform your HVAC business
We've helped hundreds of HVAC and air-conditioning businesses transform the way they run their business, saving time and money every week. From winning quotes to cash in the bank faster, let GeoOp help reshape how you do business.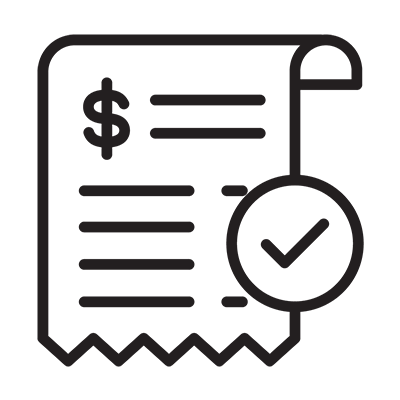 Schedule and manage your jobs
Communicate with your customers
Send invoices and receive payments quickly
Stay on top of everyone's schedules
Keep track of team members, contractors and workloads helping to save time and money. View centralised information, use the job list or calendar view to easily schedule and assign jobs.
Track and manage recurring jobs
GeoOp is an easy way to track and manage HVAC units which are due for testing and servicing via attaching records and documentation to client files and jobs.
Manage your team more easily and quickly
GeoOp also displays team member availability and unavailability making managing a casual team or team of contractors more efficient and less stressful.
Custom quoting and invoicing
Fast, accurate and professional
GeoOp lets you produce professional and accurate quotes, quickly and on-site. Photos of proposed air-con units and options can be easily included in quotes.
Include all materials and billables
Build your own materials library for detailed material and billables onto quotes.
Manage invoicing
Custom invoicing, and all documentation held in one place, makes deposit, progress payments and change/variations easy.
Customised forms/checklists
Ensure all jobs are completed correctly
Keep track of all tasks for all jobs. Take before and after photos, collect consistent information for every job by creating custom forms and getting your onsite team to fill them in from anywhere using the GeoOp mobile app.
Ensure everything is ticked off
GeoOp forms allow you to complete safety forms, job forms, Safe Work Method Statements (SWMS), collect photos, and more to streamline your processes. Once complete, save forms as PDFs and easily share with your team and your clients.
Ensure jobs meet expectations
Save on training time when you bring in a new team member. Share instructions with all team members involved in a job. Create clear documentation, instructions and checklists ensuring nothing is missed and jobs are completed to the standard you and your clients expect.
GeoOp plays well with others
Already using Xero, QuickBooks or MYOB? You can integrate it with GeoOp so all your important info stays together.
Don't take our word for it… Trust leaders that have built their business on GeoOp
"We've been using GeoOp for years now and it's been instrumental to helping us build our business"
Matt Wilson
Titan Plumbing Services
"We're easily saving 30 hours a week on admin. A full time job for administration is no longer required because of Geo."
Reuben Shaw, Owner,
Ignition Auto Electrics
"GeoOp keeps all present and past job details and photos on the cloud to allow anyone on my team to quickly access photos and customer notes / details, from anywhere"
Thomas Fellow
Historic Plumbing Australia
"I like the job scheduling feature of GeoOp and being able to colour code between those jobs I've booked in and those that are yet to be booked. Having my employees be able to do the same is also really handy."
Alex Waterman, Owner
Waterman Electrical Solutions
Join the revolution and try GeoOp free for 14 days… no obligation, no credit card required.
Fast Customer Support
Our team of industry experts and customer care professionals are ready to assist you with any questions, concerns or feedback you have…quickly. Because we know, time is money.
Personalised training
Personalised training is available to help you and your team get your team up to speed on the features of GeoOp, how to use it, and how to leverage the software to build a more efficient business.
Frequently asked questions
What is job management software and why is it useful?
GeoOp job management and field service software has been specifically to assist trade and home service businesses. It provides all the tools you need to manage jobs, your team and your business in a more efficient, cost effective and less stressful way, from wherever you are.
How does GeoOp work for HVAC businesses?
GeoOp supports HVAC businesses by allowing you to manage your quotes, team, jobs and business information all in one place. Think of it as your business in your pocket for on-site management of your team, jobs, documentation, and job scheduling. GeoOp also allows part payments, custom quoting and invoicing, and easy scheduling of recurring jobs.
How much does it cost?
Pricing will vary but we have built GeoOp to be an affordable and flexible job management software option for trade and home service businesses. You can find full details of pricing here
Will I get support in training my team on the software?
Yes, with GeoOp personalised training is available to be sure you make the most of the platform for your business. 
GeoOp is easy to learn and you also have access to an extensive online library of 'how to' articles and videos as well as ongoing customer support for if you get stuck.
How else can GeoOp help my business?
GeoOp offers a wide range of features, designed specifically to support the needs of trade and service businesses, including timesheets and timers, location tracking and accounting integration.
Get started FREE for 14 days. No obligation, no credit card required.