Easy job management software for automotive services businesses
Take the time and stress out of quoting and invoicing, managing regular servicing and more. GeoOp allows you to manage the day-to-day running of your automotive services business more easily.
Trusted by over 200 automotive businesses, just like yours
Tune your businsss operations.
We've helped hundreds of automotive services businesses navigate daily business tasks in an easier and faster way. From winning quotes to quicker job payments, let GeoOp help you steer a clearer path for your business.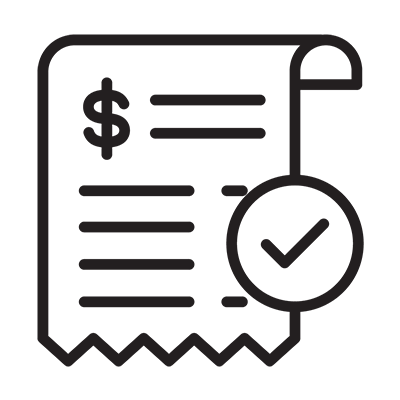 Schedule and manage your jobs
Communicate with your customers
Send invoices and receive payments quickly
Smart scheduling
GeoOp gives you quick and easy management of staff and schedules providing transparency and agility whether it's a scheduled repair or emergency maintenance.
Stay on top of everyone's schedules
Keep track of team members, contractors and workloads helping to save time and money. View centralised information, use the job list or calendar view to easily schedule and assign jobs.
See schedules at a glance
The calendar view allows you to easily drag and drop jobs to allocate them to different days, times, team members and contractors. Check everyone's capacity with day, week or monthly view.
Custom forms & checklists
GeoOp gives you access to custom built forms for compliance and safety certificates, and vehicle testing. Fully accessible and interactive, on-site.
Photos attachments
Attach before and after photos of areas to show work completed. Photos can be taken via camera as well as imported from a folder on your phone or computer.
Managing jobs made simple
Keep compliance in check by attaching all required documentation to a client, project or job record and have it available at your fingertips.
Materials tracking
Build a customised library of supplier parts and materials for quick and accurate job costing and invoicing.
Never miss a billable
Sick of missing billing for materials on a job? Yep we hear this a lot. Keep track of parts and materials on every job. GeoOp helps you track materials used on jobs, the costs, stock on hand, and profit margin allowing you to charge correctly for every single job and ensuring a healthy profit.
Better manage your business in real time
The wealth of information gathered by your team while on a job can be updated in real time on the app and synched across platforms whether you are on your computer, tablet or phone. This ensures information is easily accessible for a smoother job flow, better team communications and faster quoting and invoicing.
GeoOp plays well with others
Already using Xero, QuickBooks or MYOB? You can integrate it with GeoOp so all your important info stays together.
Don't take our word for it… Trust leaders that have built their business on GeoOp
"We're easily saving 30 hours a week on admin. A full time job for administration is no longer required because of Geo."
Reuben Shaw, Owner,
Ignition Auto Electrics
"I like the job scheduling feature of GeoOp and being able to colour code between those jobs I've booked in and those that are yet to be booked. Having my employees be able to do the same is also really handy."
Alex Waterman, Owner
Waterman Electrical Solutions
"It took us four years to get to 24 jobs a day, now we've doubled the jobs to about 50 in six months and it's much less work for us – we've got our weekends back!"
Margarita Elevancini, Owner
Margarita's Cleaning
"From the initial consultation through to training, implementation and support, the team at GeoOp has been invaluable"
Les Elliot
Knightguard Security
"When we first looked at GeoOp, we could see that information was available immediately to anybody on site or in the office. It was available on any screen. Even if you're not at work, you can log in at home. It's that kind of thing that we've missed in the past"
"We've been using GeoOp for years now and it's been instrumental to helping us build our business"
Matt Wilson
Titan Plumbing Services
"GeoOp keeps all present and past job details and photos on the cloud to allow anyone on my team to quickly access photos and customer notes / details, from anywhere"
Thomas Fellow
Historic Plumbing Australia
"It's great to see jobs scheduled in the calendar view and be able to drag and drop them as things change. So much easier! "
Terry Sandell
Coochie Hydrogreen
"Before GeoOp it was just phone calls, text messages and bits of paper. We couldn't go that way as the business grew. Now we have a central platform to manage our scheduling and messaging. Everyone knows where they're at each day and what needs to be done because of GeoOp"
Chris Redondo
Ryco Hoses, Southwest
"The onboarding process was easy. Not complicated. Straightforward. It was good to have our staff trained so they can get used to the new technology"
Kiran Desai
Oztech Solutions
"At Affordable Roofing and Guttering, we have been using GeoOp for 5 years - It's fundamental to how we run our business, helping us manage our team and installation jobs every day. The scheduling and Job Status feature is particularly important and useful for us. Highly recommended"
Tammie Damiano
Affordable Roofing & Guttering
Join the revolution and try GeoOp free for 14 days… no obligation, no credit card required.
Fast Customer Support
Our team of industry experts and customer care professionals are ready to assist you with any questions, concerns or feedback you have…quickly. Because we know, time is money.
Free Training
for Life
Personalised training is available to help you and your team get your team up to speed on the features of GeoOp, how to use it, and how to leverage the software to build a more efficient business.
Frequently asked questions
What is job management software and why is it useful?
GeoOp job management and field service software has been specifically to assist trade and home service businesses. It provides all the tools you need to manage jobs, your team and your business in a more efficient, cost effective and less stressful way, from wherever you are.
What is the main benefit for my business?
GeoOp supports trade and field service businesses by allowing you to manage your quotes, team, jobs and business information all in one place. Think of it as your business in your pocket for on-site management of your team, quotes, jobs, calendar, documentation and invoicing. 
How much does it cost?
Pricing will vary but we have built GeoOp to be an affordable and flexible job management software option for trade and home service businesses. You can find full details of pricing here
Will I get support in training my team on the software?
Yes, with GeoOp personalised training is available to be sure you make the most of the platform for your business. 
GeoOp is easy to learn and you also have access to an extensive online library of 'how to' articles and videos as well as ongoing customer support for if you get stuck.
How else can GeoOp help my business?
GeoOp offers a wide range of features, designed specifically to support the needs of trade and service businesses, including timesheets and timers, materials and billables management, location tracking and accounting integration (and so much more).